How my project reached "The Guardian"
---
When I learned that Action Hero was about to visit Athens for the Oh Europa project I thought it was a great opportunity to push myself once more into something that I hadn't done before. However, I never thought that my project will ever reach "The Guardian"!
I contacted Action Hero and told them that I was interested in making a short documentary about their project. They welcomed my idea and two days later I met Gemma and James in the Stavros Niarchos Foundation Cultural Center. After having a short introductory talk about who I am and what I am going to do, I felt that both trusted me and they created the necessary space around me in order to film the project.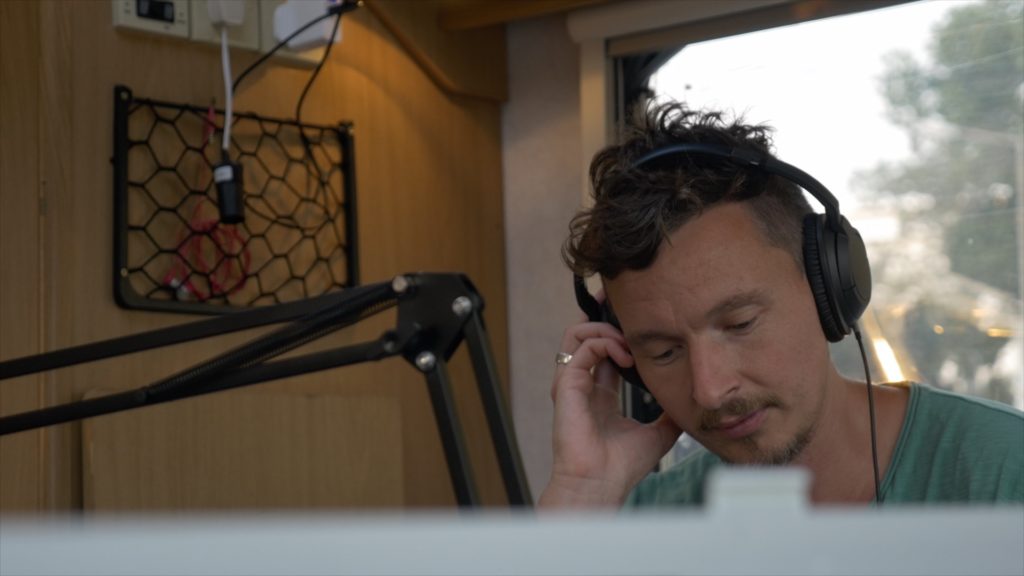 I love working on independent projects and especially on projects with a musical background. What moves me the most, are ideas that connect people. Music is one of the most sharable experiences between people that they don't even have to talk the same language. Especially, what Action Hero does in that project, is to simplify the musical element so that anyone can participate. Singing is maybe the most archetype expression that humans have and love is the feeling that definitely anyone has felt.
---
In practical terms…
The project was shot in one day. I worked alone for two reasons: a) It was mid of August and everyone was on vacation b) However, that wasn't so bad as I had the chance to push myself and find out if I can deal with the situation and reach a good result as an individual.
I worked with my favourite Panasonic Lumix Gh4, Panasonic 12-35mm lens, a RodeLink Filmmaker kit, a Benro monopode and the Zhiyun Crane 1. I couldn't have more equipment for many reasons and in fact, I didn't miss anything.
I am very happy that I met Gemma and James and had the chance to tell their story on my way. I wish them the best of luck on their project! After all is said, for me everything began from my curiosity to meet these guys. I didn't use fancy equipment or had a big production, not even a team or a plan. I only needed a simple and good idea such the one behind the Oh Europa!
Watch the short film here!
If you share, please tag: #panoponti
Watch more of my projects here.